Luck Shop Monthly Spiritual Bulletin
Tune In EVERY month for a New Prayer, Horoscope, Featured Item, and Our Most Up-to-Date Announcements at LuckShop!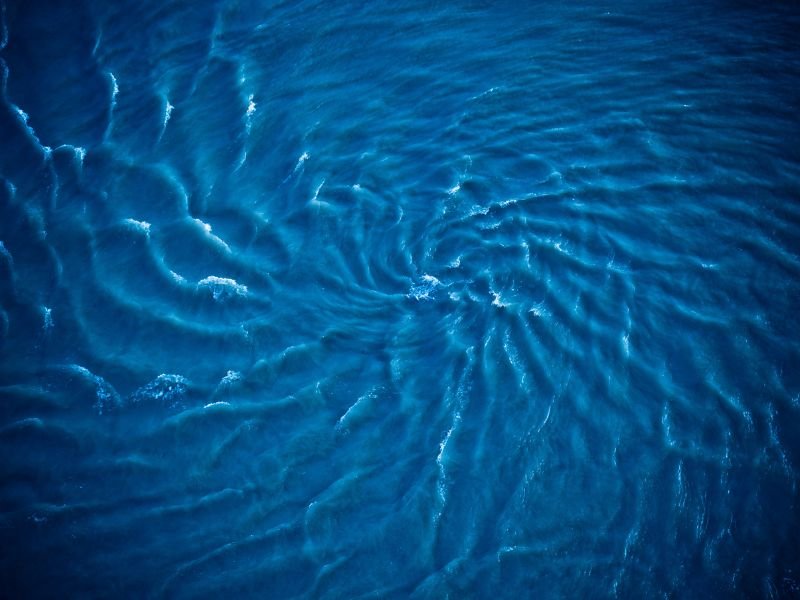 March 2023 Prayer
Dear Lord, thank you for your daily blessings. For all your faithfulness and for all the ways that you bless us. Please go before us and give us your strength and energy to accomplish all that needs to be done. Dear Lord, please shower us this month with financial blessings for all those in need to provide daily provision for themselves and their families. Please open the doors of opportunity for growth and abundance for those that are seeking. Remove all evil and cross conditions from our paths and protect us from our enemies. Only allow positive influences and love to cross our paths, oh Lord. Help us know when to show grace and understanding to others. Please show extra mercy on our elderly, oh Lord. There are so many that are feeling lonely and ill in this world. Please put the right people in their paths to care for and protect them. Thank you, Lord, for listening and answering all our prayers. In your Divine name, we pray. Amen.
Beeswax Candle (Good Luck- Renewal- Rebirth)
$29.95
14 Day Beeswax Candle in Plastic
$26.95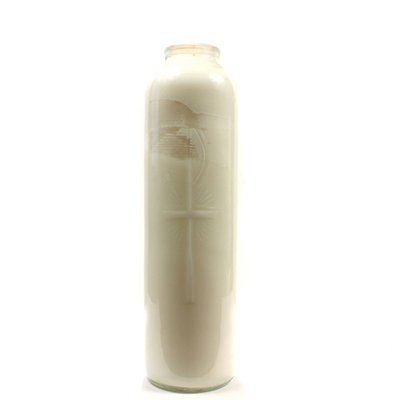 14 Day Glass Beeswax Candle
$39.95
3- Day Quick Money Drawing Laundry Detergent
Wash your Clothes with this Detergent to bring fast luck and success! Draws money and good fortune FAST! Never be in debt again!
To use: Add two capfuls per each load of laundry. Can be used with any other detergent. Pray over your washing with your spiritual intentions to manifest Fast Luck!
16 oz bottle: $5.99
1 gal bottle: $19.99
Aries
The energy flowing through your sign may make you feel the need to commit. It could be a romantic relationship going to the next level, or a job or family matter. Take extra precautions and try not to be too hasty with these decisions. Some of you may face a small love strain in your relationship. Handle the situation with love and respect and it will pass quickly. If you are trying to sell property, some of you may see profits. Business owners will see steady sales and income. You may receive news regarding a relative's health may appear at your doorstep. Practice meditation or yoga to restore your vitality, dear Aries.
Lucky Numbers: 335 & 36
---
Taurus
Your Creativity will be very high this month. You will be inspired to use this energy towards at home and office projects. You will also find yourself motivated to spend time with your friends, family, and loved ones. Some of you will enjoy wealth and prosperity from various sources of income in March. This is a fun time to invest in real estate if you are looking at property to purchase. Those of you in relationships may experience a romantic love gesture from your partner. This is a suitable time to take your relationship to the next level of commitment. It would be healthy to continue to focus on good eating habits and breathing exercises.
Lucky Numbers: 212 & 14
---
Gemini
This month you may be presented with new opportunities that pay off in big ways financially. Some of you may pursue careers abroad due to a sudden job change. This will make you feel more confident and want to take on new challenges and risks at work or in your business. Lingering issues from the past may come back into your family for a heated discussion. Use your natural negotiating skills to lighten the mood. Be aware of high stress that can cause digestive problems. Frequent brisk walks may help you relieve stress.
Lucky Numbers: 778 & 32
---
Cancer
Financially, things seem stable but make sure to think about a future savings plan. Avoid overthinking and focus on what is positive in your life. Some of you may be packing your bags for an adventurous vacation. An invitation to a family reunion may show up soon in your mailbox or email. Your romantic partner may surprise you with an "I love you" gift today. Receive it with grace and love, this gesture will help clear up any doubts you have, dear Cancer. If you are a student, you will succeed academically, despite recent distractions.
Lucky Numbers: 947 & 11
---
Leo
You will have a tough time understanding the true intentions of an acquaintance. Some of you are getting out of messy situations right now and healing and self-care are important during this phase. It is best you spend time alone rather than jump into another relationship right away. Seek the love and comfort from your friends and family instead. If you are in a relationship, it will be tested. Give out the energy of love and patience during these tests, dear Leo. Your finances this month look very promising, and you will have enough money to pay off an expensive bill or put down payment on a new house. Good news at work with come to you as a raise or promotion. Establish a good exercise routine for yourself to keep your mind clear.
Lucky Numbers: 312 & 31
---
Virgo
This month you can expect a variety of fortunes. Your finances are in good standing, giving you a sense of stability and security. Your business or job is slow right now but will get busy soon. Use the extra time to get organized. Property matters concerning an inheritance look very promising for some of you. Virgo students will do well academically. Those of you making travel plans be extra cautious and read all the extra details before signing anything. If you are in a relationship expect deeper bonds with your partner. Family meetings will take place soon for birthdays and dinners. Remember to be gracious and try to genuinely enjoy your loved one's company.
Lucky Numbers: 878 & 28
---
Libra
Your dream position may be just a few days away from you. Do not allow a clash of opinions to discourage you from this opportunity. Avoid unnecessary gossip with your co-workers and focus on your progress at work. This may be a suitable time to start saving as unexpected expenses can knock at your door. Some of you may serve as inspiration to some youngsters academically. Old wounds may reopen in conversations in your current relationship, handle them with love, care, and gentleness. Most of you will continue to enjoy good health, avoid excessive spicy foods.
Lucky Numbers: 740 & 81
---
Scorpio
Recognition will come to you as you outperform your co-workers. You can count on a raise that will attract a stable source of income for you and your family. Loaned money will be returned to you. Some may seek help from a professional firm to help with future investments. The peace at home may be disrupted by family members over silly issues. Handle the situation light-heartedly. A trip to a quiet and romantic place with your partner will favor you both and will strengthen your bond. Some of you will be faced with minor face irritations, joint discomfort, and mood swings. Consider drinking plenty of water to flush out any toxins and seek medical advice as you see necessary.
Lucky Numbers: 118 & 19
---
Sagittarius
It is time to embrace your flaws and build up your confidence, dear Sag. Some of you may enjoy new rewards on the job today due to your performance. A raise or new promotion will aggressively boost your income. Take your time investing in real estate since the market seems shaky right now. Unexpected guests may show up at your doorstep. Receive them with love and gratitude. Remember, blessings come in different shapes and sizes. If you are in a relationship, expect exchanges of love, care, and affection from your partner. Make sure to get adequate rest and eat healthily to keep your life balanced!
Lucky Numbers: 179 & 16
---
Capricorn
Your hard work and dedication at your job or business are paying off, success and recognition will find you soon. This will give your confidence a boost! Be careful with greed and pride tendencies that can cause a toxic environment. Issues at work get intense due to disagreements with a co-worker. Also, some of you will run into sensitive issues within your family that will need to be resolved. Remember to always remain calm and use your skills to gain orderly conduct from others. Your love life may be affected by your busy work schedule. Taking time off from your hectic schedule to go away to a spa or a relaxing location will do wonders for the both of you.
Lucky Numbers: 220 & 42
---
Aquarius
Financially, most of you are very well off because you are good with money. You are known for your genius mindset and always thinking "outside the box." Conversations regarding property inheritance with siblings may create a heated atmosphere for everyone involved. No need to worry, this will only be temporary. Be aware of overindulging in earthly pleasures that can make you lose control. Instead, you can spend time with your loved ones and let them help you create healthy boundaries for your life. Aquarians, should eat foods that care for your circulatory system and blood sugar levels.
Lucky Numbers: 785 & 42
---
Pisces
Opportunities will sprout up in places where there were none for way too long. Business will grow, and financial earnings will be better than the previous years. Some of you will go on a spiritual journey to learn more about your strong intuition. If you are struggling with feelings of self-worth this may be a suitable time to explore what is making you feel this way. If you are in a relationship, you will find yourselves spending a lot of quality time together. Sincere communication can strengthen your relationship over time. Regular exercise will help alleviate any stress that you may be experiencing at work.
Lucky Numbers: 141 & 37
March specials posted on the home page!