Luck Shop Monthly Spiritual Bulletin
Tune In EVERY month for a New Prayer, Horoscope, Featured Item, and Our Most Up-to-Date Announcements at LuckShop!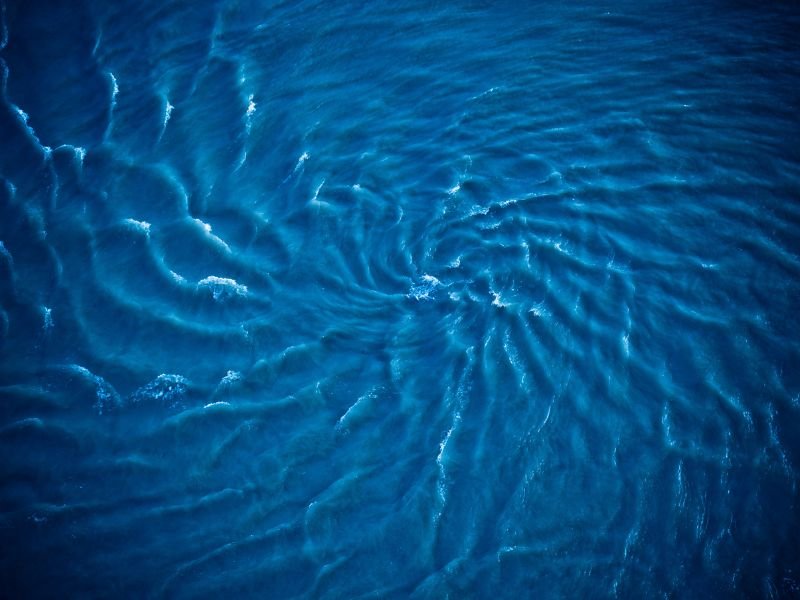 December 2022 Prayer
Dear Lord, I pray that during this Holiday Season, every person I love and know may receive an Abundance of Blessings! May they feel Peace and Fulfillment in All that they do. May they be showered with Blessings of all forms. Lord, please allow Serenity to follow them wherever they may go. Help them to recognize the Love and unexpected Miracles coming their way. Lord, I pray that your Love will replace all the hate in this world. I pray that Faith replaces fear and that all people remember the bond that we all share as human beings. Please Lord, heal the brokenhearted and make the sick well. Remove financial worries and bring food to the hungry. Please be gracious and smile on us with your peace, mercy, and grace, dear Lord. I thank you for sending your heavenly Angels to Guard and Protect me and my family and friends. Help me to be the Light during this Holiday season so that I may shine for all the people I see. Decorate me with your Love, Patience, and Strength. Thank you, Lord, in your name.
Amen.
Guardian Angel Candle
We all have a guardian angel. Connect with yours and get the blessings that you desire!
Burn this candle to call upon your Guardian Angel(s), so that you can get the blessings that you deserve. Lead your Angel(s) to the light so that they never leave your side. Whether it is your ancestor, lover, friend, or family member that has moved on, this candle will help to call upon them. Get the message from above that you have been waiting for. Keep your Guardian Angel near you so that you are always protected. Ask for signs that your loved one is near when burning and watch miracles happen.
Special Limited-Time Price: $3.99
3- Day Quick Money Drawing Laundry Detergent
Wash your Clothes with this Detergent to bring fast luck and success! Draws money and good fortune FAST! Never be in debt again!
To use: Add two capfuls per each load of laundry. Can be used with any other detergent. Pray over your washing with your spiritual intentions to manifest Fast Luck!
16 oz bottle: $5.99
1 gal bottle: $19.99
Aries
During the month of December, you will successfully finish all unfinished projects. Procrastination will no longer be your middle name, and you will look forward to finishing upcoming projects soon. You are a fire sign and first on the zodiac wheel. As a result, you like to get what you want. Feel free to confidently state your needs at work. Your boss will hear you. This month you will feel more stability in your love life. Whether you are in a long-term relationship or in love with your single life. You will feel ensured of how loved you are. This month you are expected to be financially blessed and not stressed from the holidays. Some of you received a helping hand for trauma. By the end of the month, you should feel calmer than you did earlier this year. Prepare to receive news from the past.
Lucky Numbers: 207 & 18
---
Taurus
December will be the month in which you will want to release all that built-up negative energy from past grudges with an old friend or family. This serves your health no good. Learn to forgive dear Taurus and try not to be so judgmental. We are all God's creation and are subject to mistakes throughout our lives. Be the better person and forgive, forgive for you if nothing else. You will feel so much better! Consider starting the new year by scheduling a vacation or something adventurous to expand your mind and rejuvenate your body. Many of you are naturally gifted singers and speech givers. Seek medical attention for any throat or thyroid-related issues. This year should have been a prosperous year for many of you. If you were due for a promotion or a raise you will receive that expected phone call or text message soon. Interesting fact: it is said that wearing an Emerald will ensure loyalty and improve your memory.
Lucky Numbers: 177 & 51
---
Gemini
You are a natural-born leader. Many of you are self-made and successful business owners. You prefer to be the creator of your own show and love when others follow. You love to help people in need. You love long-term relationships and need to feel strong connections with those that you are involved with. Patience is not your strongest suit, and you are easily distracted and become bored easily. Try to be more attentive during holiday gatherings, dear Gemini. Your other half will appreciate it. Try not to indulge too much at holiday parties. All the junk food and drinks may bring trouble for you. Where Yellow & Green for luck and prosperity.
Lucky Numbers: 122 & 68
---
Cancer
December will be a month full of surprises for you. You will find yourself healing and overcoming old emotional wounds. Many of you will let go of toxic patterns and will say no to overbearing family members during the holidays. Say yes to people that bring you joy Cancer. You may find yourself spending quality time with your best friend or your partner. Either way, you will feel warmth and love and will not feel lonely. Be extra careful with overindulgence this year and be gentle with your words. You may feel nostalgic this month. Be careful with trying to reach out to people from your past. Safeguard your immune system this winter since you are also prone to colds and upper respiratory infections. Try squeezing a little extra lemon in your tea and you will get an extra Vitamin C boost.
Lucky Numbers: 117 & 36
---
Leo
Business matters or work-related matters will be first on your agenda for December. An opportunity to gain a role of authority will present itself to you. In fact, you may even fill two roles! Your talents and skills have been recognized. You should consider taking a step forward and inquire about it first to show your interest. Interruptions and annoyances from the holiday crowds may irritate you. You may consider taking some time away alone for self-care. Some of you Leo's may feel as if you have reached a milestone in an area in your life. Those of you in love or in relationships will resolve misunderstandings and relationships will get more serious. Healthwise, most Leo's are very conscious of their health but some of you may need to seek dental care due to discomfort.
Lucky Numbers: 630 & 73
---
Virgo
You may find yourself struggling to balance your personal and work life. You may be forced to act, reduce those extra work hours, and dedicate them to your partner. Some of you will feel inspired to start artistic projects that have been put on hold. Take this opportunity and bring back those hobbies that make you so happy. Unresolved romantic matters from the past may make a comeback in your life. Be ready to find closure, Virgo. Healthwise, some may experience discomfort from the kidneys. Simply, drink more water and do not overindulge at holiday parties.
Lucky Numbers: 888 & 22
---
Libra
Your sign represents justice, balance, and partnership. This month you may be feeling emotionally charged more than ever. Use the moment to express your love to those close to you. If you are currently in love, there is a good chance that your relationship will go to the next level. This month you may find yourself feeling extra generous with your finances by spending abundantly on your loved ones. Try to avoid impulsive buying. At work you will finish unfinished projects and may become the to go to person for any troubleshooting. Your health may become a concern. Eat iron rich foods if you are feeling run down. A Lepidolite gemstone may help keep you calm during times of stress & promote peaceful sleep.
Lucky Numbers: 472 & 43
---
Scorpio
This month will feel joyful and energetic for you. Your commitment and skills at work will lead to a promotion or increase in pay. You may face expenses for long-distance travel. Those of you in a romantic relationship can expect attention and closeness from your partner. If you are single, expect to meet a new love interest soon. Prepare for uncomfortable emotions to arise. Some of you may experience some differences with relatives about money or inherited property. Others may see issues with their spouse's family. Either way, practice self-control to maintain the peace. Sleeplessness and indigestion may become bothersome for you this month. Eat healthy food to avoid stomach issues. Chamomile tea does wonders for both ailments.
Lucky Numbers: 729 & 18
---
Sagittarius
 December will encourage you to set financial goals, reorganize your funds and set a budget to work with as this year ends. If you make wise investments now it could lead to more abundant paydays in 2023. Use your intelligence and energy to make meaningful social connections that can help you grow financially dear Sag. Challenge yourself to clever ways to increase your earnings. Those of you in relationships may be talking more seriously about the future. During the holidays avoid excess of anything-especially junk food. If you are not careful this may cause a drastic change to your digestive system. Try to find a fun exercise that will help you stay fit. A Blue Topaz (stone of peace & wisdom) may be beneficial to you to help strengthen your mind, increase spirituality, and help cut through complex situations.
Lucky Numbers: 833 & 13
---
Capricorn
Capricorn, this is your month so soak up all the birthday attention that you can because you deserve it. Your ambition, determination, and strength will always have your loved ones looking up to you for leadership. You should remain courageous and use your Light to help guide others out of awkward situations. During this holiday season, you are encouraged to stop your workaholic ways and tend to small gatherings with your friends and family. Be cautious of excessive use of social media. Also be aware of any skin conditions that may arise due to stress build up. Honey & Lavender tea is a great stress reliever.
Lucky Numbers: 342 & 23
---
Aquarius
In December, Aquarians will enjoy peace and harmony at home and this month will be about family. Family reunions will take place and you will feel truly fortunate for all the time you get to spend with your family and friends. Some petty arguments may arise during family gatherings but your tendency to be soft spoken will help and encourage others will break up the pettiness. Your finances may need care due to excessive spending and this can lead to problems if you are not careful. If you are in a relationship, you will grow closer to your partner. Some of you have a good chance of conceiving this month. Healthwise, others will be faced with throat and cold issues. Make sure to practice self-care.
Lucky Numbers: 585 & 65
---
Pisces
You are known to be sensitive, gracious, and intuitively aware. Anyone that knows you also knows the great lengths that you go through to ensure their happiness. You may see financial prosperity and success surround you this month and many more to follow. Embrace your financial blessings with gratitude, dear Pisces. Free international travel may be an option for some of you. There may be problems with romantic relationships due to your work commitments. Make sure to prioritize your partner so that you both can enjoy the comforts of your home. You may be vulnerable to colds and sinus troubles this season. A boost of Vitamin C may be helpful.
Lucky Numbers: 288 & 12
December specials posted on the home page!

New Personalized (Custom Made) Candles available.